Chemical and Industrial | Tanks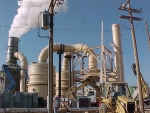 FRP Vessels, RTP-1 certified, FRP ducts, stacks and more.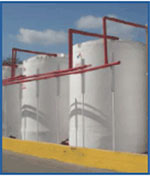 PolyProcessing Company
Cross-Linked HDXLPE Storage Tanks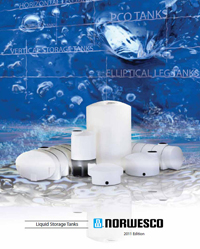 Norwesco
Norwesco polyethylene storage tanks range in size from 12 gallons to 15,000 gallons and are manufactured in a variety of shapes and styles. Common uses for Norwesco Liquid Storage Tanks include the storage of fertilizer solutions, agricultural chemicals, water, liquid feeds and plant foods. Norwesco tanks are rugged, corrosion resistant and lightweight with no seams, welds or joints to leak or rust.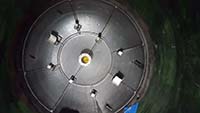 Rubber, Brick and Corrosion Lined Vessels
Specializing in custom fabrication and corrosion control tank linings. We have the ability to build from your specifications utilizing carbon steel, stainless steel, aluminum, titanium, or alloys.

F.C. Witt Lining Systems
PVC and Teflon liners for tanks, pits, floors, and trenches.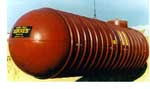 Buried FRP tanks. Single and double-wall are available. Oil-water separators.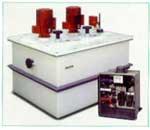 Vanton Pump & Equipment Corp.
Non-metallic tank/pump systems. Complete turn-key equipment for storage and transferring of corrosive media. Neutralization stations are designed with all accessories needed.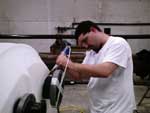 Tank Repair
Rubber lined and FRP field repair.