Chemical and Industrial | Gaskets and Pipe Repair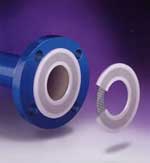 Task-line ®
Task-line ® PTFE reinforced gaskets 1/2" to 24". For corrosive and FDA applications. Class 150# and 300# available. PTFE line blockers (skillets) are stocked in 1" to 10". Grounding paddles for static-dissipating.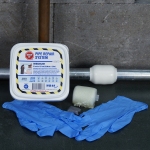 Stop-It ®
Repair kits for leaky pipes, drums and tanks. A water activated cloth saturated with polyurethane resin on fiberglass. Local stock. Fix-Stix™ is an epoxy stick which will plug leaks in piping.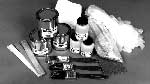 Fiber Glass Systems ™
DS-8088 fiberglass repair kit includes three cans of high-grade epoxy & hardener, stir sticks, gloves, sandpaper, fiberglass cloth, and instructions.